Recent-ish
Marcia
,
Cat
and
Laura
had been chatting about boardgames they play with their kids. They tended to focus on UNO and Monopoly - which fair enough are boardgames, but are definitely not the best examples thereof. So I figured now, with the rainy and cold weather setting in, would be a good time to mention some boardgames you can play with your kids. Most of these are great for 5 and up, but you know your kid best...so decide for yourself. On a cost note, yes, boardgames can be on the expensive end, but you pay the price once...and then you have hours, ad hours of entertainment for years.
A great game that works for parties and all ages is
Dixit
. With Dixit everyone gets some cards, each card has an illustration. You take turns to give a clue of a phrase/a word that works with the image you have. You put your card face down, and everyone else adds a card (face down) that they think works with the clue given. The cards are shown, and then everyone picks the card they think lead to the clue. The results tend to be hilarious.
A great co-op(co-operative) game is
Forbidden Island
. Everyone works together to find treasures and fly off the island before it sinks. It sounds deceptively easy, but too many waters risings in a row can really, really hurt. What I love about this game is the working as a team element. The difficulty of the game can change, but I recommend playing on easy mode for your first few games.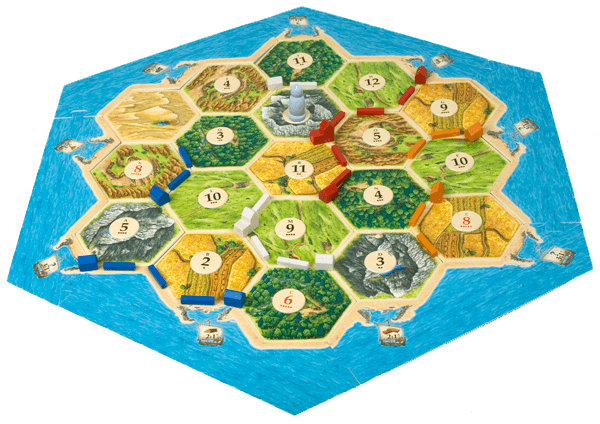 There is also the classic;
Settlers of Catan
. As an added bonus you can get this in Afrikaans as well. There is a junior version, a family version and many, many expansions for it. You have areas, get supplies, and trade them with others in order to build up the area you have settled.I find that the Cities and Knights expansion does add a lot to the game, so it's well worth checking out.
A really great, can fit in a small bag game is
No Thanks!
The aim of the game is to end with the fewest points. It's a number sequence game, but there are cards randomly removed at the start of the game so you're unsure if the given sequence you want to create can be done. Then there are always the other players to worry about as well. It is a lot of fun, and it plays really quickly, so you can get quite a few rounds of play of this when you have limited time.
I highly, highly recommend that you check out
TableTop
. It'll give you more game ideas, and also demonstrate the way some things are played. I know there are many I missed, what would you add to this list?