Our
book quest
has been going well, one of the junior librarians has been so awesome at finding books. There have been two that we've really enjoyed: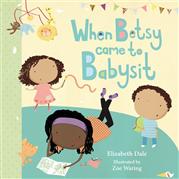 I'm listening to
The Life-Changing Magic of Tidying Up
(after
Marcia
was raving about it). And guys, I'm on chapter two, and I just want to get stuck into discarding, but I'm going to finish it first and then go for it. I might even go back to Pintrest for ways to better picture the end result I want.
I plan on getting
Real Food, Happy Healthy Children
this weekend. I'm so keen on finding more ways to keep my family on track with avoiding extra sugar. It's so easy to keep Keiden away from it, but Jerall and I really struggle. So I'm keen on something that will help us all.
In that light, we're trying the #SugarFreeSeptember thing. A few days late, but trying is better than not trying at all.
Meds has made such a difference. It's ridiculous. In the midst of it all I was so convinced it's not that bad at all, and now that the fog has lifted, I'm in shock just how much denial I had going on.